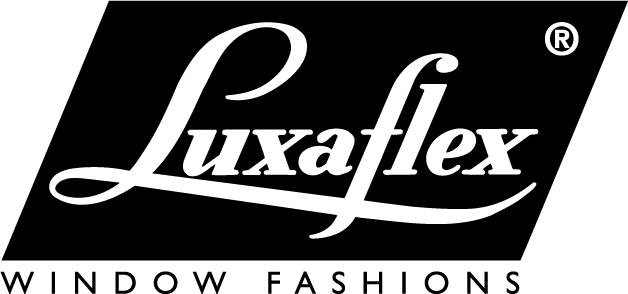 Soft Furnishing Professionals
Practical and stylish, vertical blinds are a bold trend in window coverings. The new Luxaflex® Vertical Blinds collection enables you to take stylish control of your privacy, view and the amount of daylight entering your home.
​
Our contemporary collection offers the widest variety of choice in transparency, vane widths and materials including aluminium, PVC and textile fabrics to complement any décor. The selection of stunning colours, designer fabrics and beautiful patterns is so extensive, that you can always find the perfect solution for your room and window.
Aluminium vanes 50/70/89 mm
A true design classic that is practical, durable and easy to maintain both at home and in the office. Available in a beautiful and extensive range of colours, designs, textures, and perforated patterns.
PVC vanes 52/70/89/127 mm
Create a modern and distinctive look with PVC vanes. Available in a stunning selection of contemporary colours and designs, with or without unique perforated patterns. These vertical blinds are a great choice for humid rooms such as bathrooms and kitchens.
Fabric vanes 89/127 mm
Choose from our large assortment of beautiful fabric vanes for a charming look. Made with exquisite textiles, our fabric vertical blinds offer delightfully subtle style and optimal control over daylight and privacy.
250 mm Panels
250 mm wide vanes combine the functionality of vertical blinds with the warmth and modern style of the Luxaflex® Panel Blind collection. An excellent choice for large windows and a maximum view-through.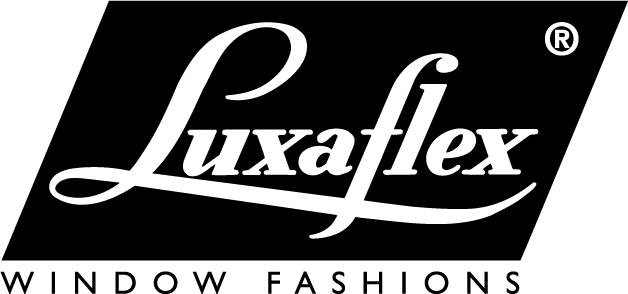 Contemporary collection
Luxaflex® offers an endless range of colours, patterns, rich structures and transparencies. Supplemented with aluminium and PVC vanes this collection offers almost unparalleled choice.
Fabulous fabrics
A remarkable range of fabrics in beautiful colours. Choose from delicate sheer fabrics to robust striking designs, ensuring each room has the desired lighting effect and amount of privacy. Furthermore, you can choose fabric treatments including Topar® and Dustblock®. Fabrics treated with Dustblock® are anti-static, repel dirt and moisture, and are very easy to clean. Topar® is a colourless coating which reflects up to 68% of sunlight, keeping your home cooler throughout the summer.
Amazing aluminium
The modern aluminium range offers an amazing variety of high-quality recycled aluminium and a wide variety of stunning colours, textures and rich design patterns. Characteristic of our collection are the brushed aluminium vanes with a beautiful soft velour-like finish, which maximise the use of natural light. The range of optional perforated designs balances incoming light and privacy.
Perfect PVC
Play with light and shadows. PVC vertical blinds are available with beautiful designs, a unique S-shaped vane and a wide range of colours and perforated designs to add visual interest and design sophistication to your room. Durable and easy to maintain, vertical PVC blinds also have excellent blackout qualities. The antibacterial coating means that these vanes are suitable for use in industries such as healthcare and catering.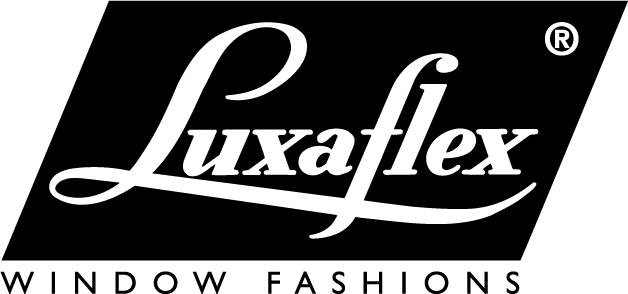 Sustainable solutions
In order to guarantee that our products contribute to a healthier living environment, most of our fabric vanes have been certified by OEKO-TEX® 100 and/or GREENGUARD. This means that no harmful substances have been used during the production process and our products ensure better air-quality. We even offer Cradle to Cradle certified Greenscreen® fabrics created with reusable and PVC-free materials.
Perforated vanes
Vanes with perforated patterns filter sunlight, so that beautifully diffuse daylight enters your home. Perforated vanes are an excellent choice if you would like to reduce solar glare, but wish to allow sunlight to enter your home.
Playing with colours
Create a striking and playful look by combining different fabrics in one vertical blind. You could choose to combine a coloured vane with a patterned vane in matching colours, or even contrasting styles and colours.
Decorative Trims
Add an individual touch to your 250 mm vanes with wooden or aluminium trims. You can choose from a number of exclusive 50 mm trims for a beautifully contemporary style.
Motorization
A wide variety of Luxaflex® products are offered with motorised options that allow the product to be operated at the touch of a button. The remote control operation or wall switch eliminates operating cords for enhanced child safety and user comfort.